EMI PARTNERS WITH LAHORE MUSIC MEET
06 April 2016
- Soul.pk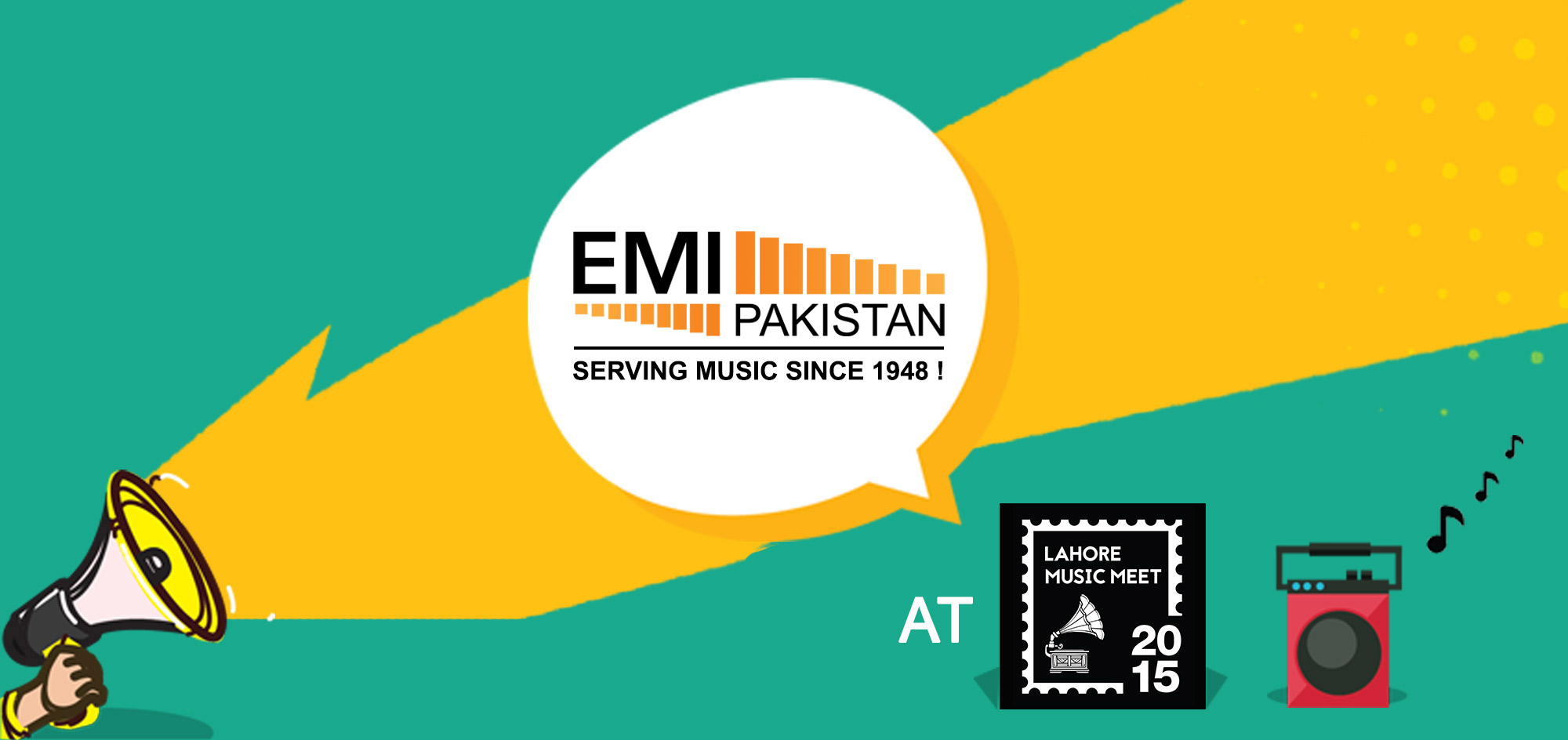 The Lahore Music Meet was held at Alhamra Art Center in Lahore on the 2nd and 3rd of April 2016.The event featured workshops and storytelling sessions with renowned musicians including Tina Sani, Meekal Hassan, Ali Noor and Ali Hamza of Noori, Sikander Mufti and Haroon to. Leading folk musician Attaullah Khan Esakhelvi, classical folk singer Mai Dhai, contemporary Fusion Orchestra Sounds Of Kolachi and indie-rock band Red Blood Cat also performed at the event.
The purpose of Lahore Music Meet (LMM) is to create a platform to promote the music industry in Pakistan and to encourage talented newcomers. LMM's ultimate goal is the revival of music in Pakistan in which EMI Pakistan is contributing as the official festival partner.
EMI Pakistan Limited, previously known as Gramophone Company of Pakistan is the oldest and the largest music company in Pakistan. It owns unique gems of the golden era of Pakistan's music industry dating back to 1939. With over 55,000 tracks and 3,400 contracted artists, by volume it has the largest single repertoire of music in the industry and an impressive collection of over 6000 hours of subcontinent music.
EMI Pakistan's stall was also present at LMM which got visited by a lot of music lovers during two days. A huge collection of audio CDs of legendary Pakistan musicians were made available. Visitors took keen interest in CDs as well as EMI Pakistan Merchandise which consisted of book marks, mugs, calendars all featuring Pakistani legends from yesteryear.
A beautiful lounge area having comfortable sofas and an amazing music system was designed for guests, where they sat and enjoyed their favorite songs. Visitors kept requesting their favorite songs, music lovers got so involved in the beautiful songs and ghazals that they spent hours just sitting and enjoying the beautiful compositions and amazing heart touching lyrics. Even I witnessed tears in eyes of people with their faces giving mixed expressions of happiness and sadness. The listeners kept praising the mesmerizing voices of Abida Parveen, Nusrat Fateh Ali Khan, Noor Jahan, Mehdi Hassan, Iqbal Bano, Ghulam Ali and other legendary singers at EMI Pakistan's Lounge.
Following are the comments of some music lovers I interviewed during the first day.
"I am a die-hard lover of Pakistani pop music from 90's, I am really really glad to witness such a huge and amazing collection of 90's pop music I found here. Nazia Hassan is my favorite but I also love listening to Vital signs, Junoon, Awaz and Shehzad Roy." said Farhan Hafeez
"The sufi songs of Abida Parveen are my favorite, I can sit hours listening to them. EMI's arrangements at this event are commendable; I will love to attend such amazing event in future" said Minsa Hassan
I requested for Iqbal Bano's "Aaj Janay Ki Zidd Na Kero" as it is one of my all time favorite ghazals. After listening it twice in the lounge area I moved to the listening booth to listen it again in isolation. Top tracks from the top four genres were made available at the listening booths. Four laptops were placed there, all loaded with all four genres of Pakistani music. Hash-tags #LMM16 #EMIPakistan were used on social media for the event.