EMI PAKISTAN RELEASES FILM TRIBUTE TO NOOR JEHAN
21 September 2016
- EMI Pakistan Official Release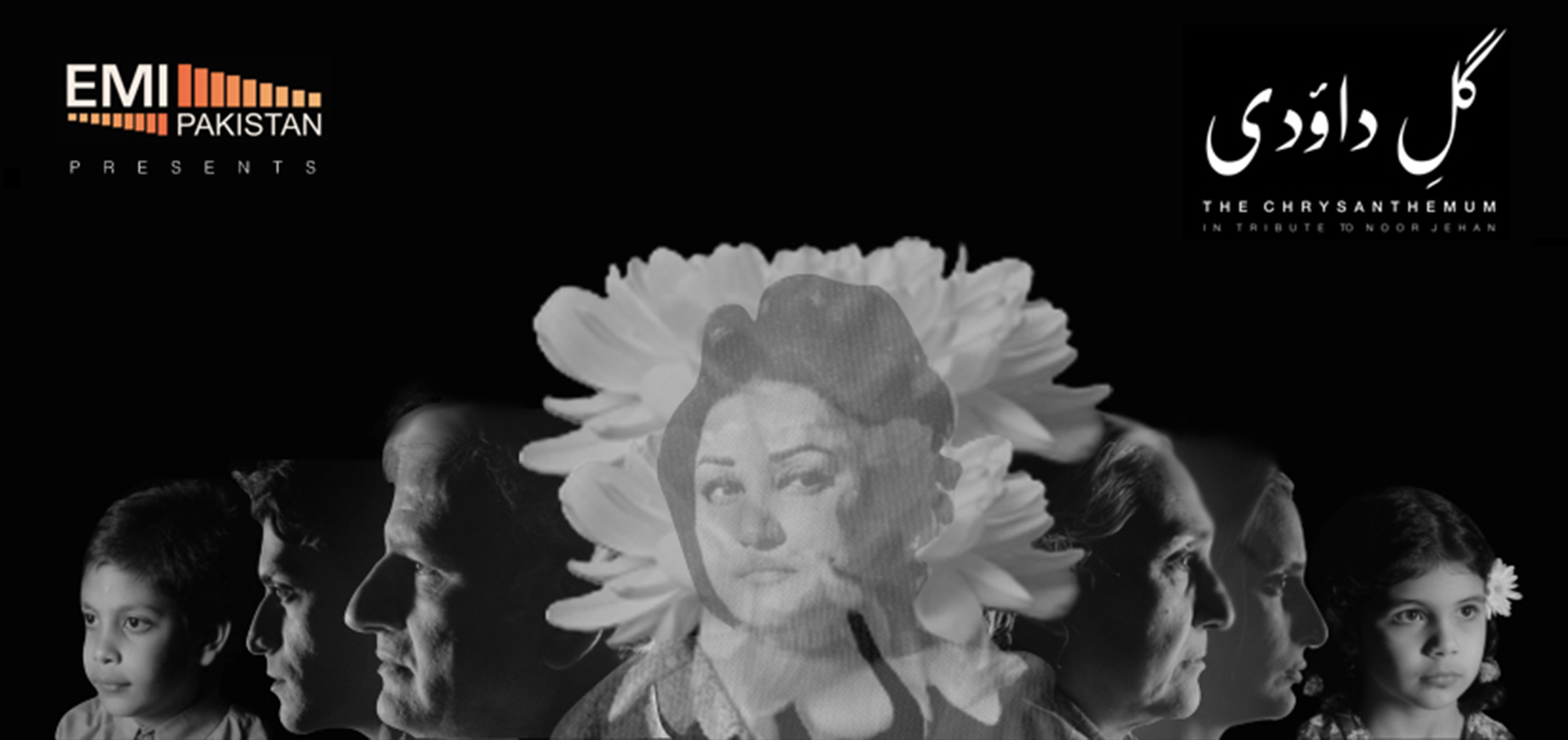 FOR IMMEDIATE RELEASE
EMI PAKISTAN RELEASES FILM TRIBUTE TO MADAM NOOR JEHAN ON HER BIRTHDAY
Film to Premiere in Lahore on 23rd September, 2016
Lahore: EMI Pakistan Ltd, Pakistan's premier record label since 1948, presents Gul-e-Daudi (The Chrysanthemum): In Tribute to Noor Jehan - a short film by acclaimed director Umar Riaz.
The 15 minute long short film, a fictional story based on the music of Madam Noor Jehan which has been selected from EMI's archives, will premiere in Lahore at the Luxus Grand Cinema (4 Edgerton Road), Screen 1 on Friday, the 23rd of September 2016.
Red carpet and arrivals will begin at 6PM. The premiere screening will begin at 7PM sharp.
The evening will take place on Madam Noor Jehan's birthday on 23rd September and will feature a discussion with the filmmaker and select cast as well as guest panelists on the life and work of Madam Noor Jehan.
About EMI Pakistan
EMI Pakistan Limited, previously the Gramophone Company of Pakistan is the oldest and the largest music company in Pakistan. It is proud to own unique gems of the golden era of Pakistan's music industry dating back to 1939. EMI Pakistan is a trusted name and prides itself in being the custodians of the country's musical heritage. With over 55,000 tracks and 3,400 contracted artists, by volume it has the largest single repertoire of music in the industry and an impressive collection of over 6000 hours of subcontinent music.
About Umar Riaz
Umar Riaz is a Student Oscar nominated filmmaker born and raised in Lahore, Pakistan and based in New York City. He was the first Pakistani to graduate from the Graduate Film Program at NYU's prestigious Tisch School of the Arts where he was awarded the Ang Lee Scholarship for 'exceptionally talented graduate film students'. His award winning short film Last Remarks premiered internationally at the Locarno Film Festival and was nominated for a Student Academy Award that year. He has also directed music videos for Ali Sethi and Zeb and Haniya. Recently, he was Artistic Consultant to acclaimed American director Terrence Malick on his film Knight of Cups starring Christian Bale, Cate Blanchett and Natalie Portman.
SEATING AT THE EVENT IS LIMITED: TO CONFIRM ATTENDANCE PLEASE RSVP NAME(S) TO: gedpremierelhr@gmail.com