Gul-e-Daudi - A Tribute to Noor Jehan Released
27 September 2016
- EMI Pakistan Official Release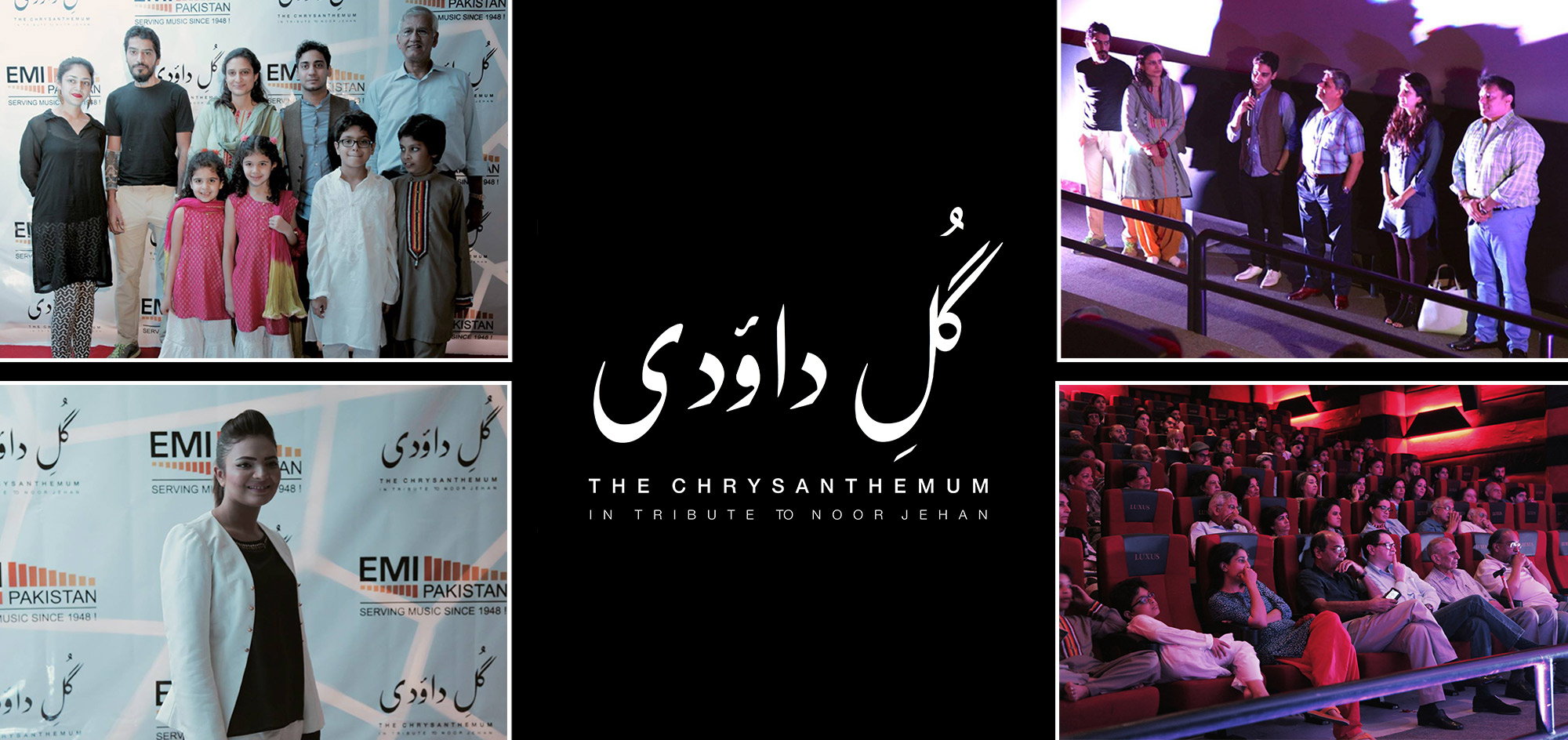 Lahore: EMI Pakistan Ltd, Pakistan's premier record label since 1948, held an exclusive Premiere of Gul-e-Daudi (The Chrysanthemum): In Tribute to Noor Jehan - a short film by acclaimed director Umar Riaz on Friday, 23rd September at the Luxus Grand Cinema, Lahore.
The 15 minute long short film is a fictional story based on the music of Madam Noor Jehan which has been selected from EMI Pakistan's archives. The film's was digitally released on the same date and is available on the EMI Pakistan Youtube Channel.
The evening was commenced with a welcome speech by the film director, Mr. Umar Riaz and Mr. Zeeshan Chaudhry, General Manager, EMI Pakistan. It was followed by the film screening, a panel discussion and a Q/A session. The panel discussion moderated by Mr. Qasim Jafri consisted of panelists Ms. Zebunnisa Bangash (renowned singer), Dr. Umer Adil (biographer of Madam Noor Jehan), Mr. Umar Riaz (director), Ms. Ismet Jawwad (cast) and Mr. Usman Latif (cast).
The Red Carpet premiere was attended by people from the all walks of life including friends, family members of the Cast and the media fraternity. Prominent names on the red carpet included Actor, Producer and Comedian Mr. Adeel Hashmi, Nescafe Basement Sensation Mehak Ali, Singer Jimmy Khan, RJ Fatima Atta, Columnist Mina Malik-Hussain and Dr. Farid A Malik among others.