EMI Pakistan Will Release More Music After Eid
06 July 2017
- Dawn Images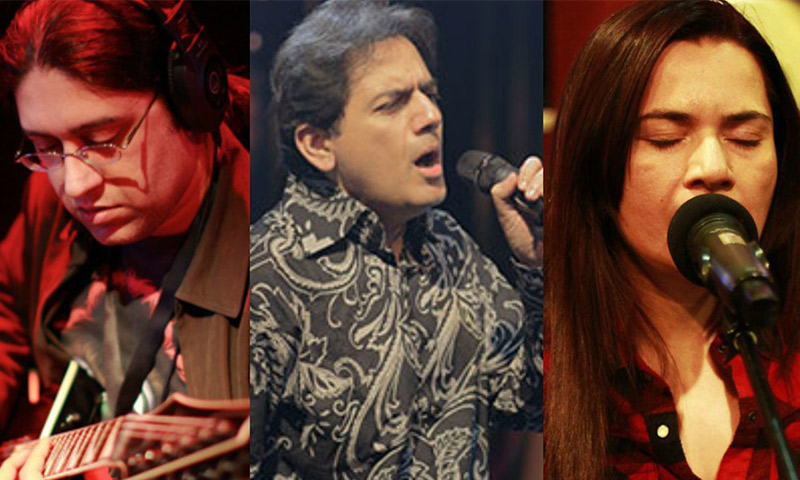 It's an exciting time for music! Come this Eid, music label EMI Pakistan will be set to release new music for the Pakistani airwaves.
The music label announced in a press release that it is soon releasing the work of three Pakistani artistes — Zoheb Hassan, Asad Ahmed and Schaz Khan.
The first to come out will be Schaz Khan's video for 'Mein Udaan Hoon', following which Asad Ahmed's first solo album Rebirth will release with the video of the song 'Animal'. By the end of July, Zoheb Hassan's long-awaited album Signature will release along with the video for 'Silsalay'.
"We, at EMI Pakistan, are very excited about the upcoming releases, not only because this is our first spell of new releases, but also because all the videos have been produced by us," Zeeshan Chaudhry, COO of EMI Pakistan, was quoted as saying in a press release.
"At EMI Pakistan, we are trying to set a new benchmark for music video production quality in the Pakistani market," he added.
The music label is also hoping to give a leg up to aspiring musicians.
"The label is looking for fresh new talent to whom they can provide an opportunity to unleash their imaginations," the press release stated. "We not only aim to help them hone their talent and skills, but we hope to encourage, nurture and develop them as well," Chaudhry said, adding that most importantly, EMI Pakistan wants to provide artists a promising platform upon which they can grow.
Could EMI Pakistan breathe new life into the Pakistani music industry? We guess time will tell!