EMI Pakistan Will Release More Music
06 July 2017
- The News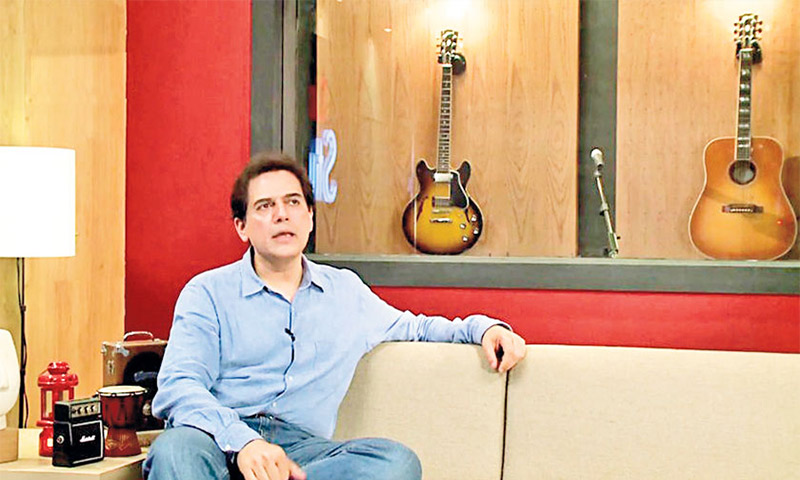 The first half of the year has seen some excellent music come up including Patari Tabeer and its six unique collaborations, Hadiqa Kiani's Wajd, Meesha Shafi's 'Yaar Mere' and Ali Azmat and Quratulain Balouch's collaborative 'Chal Diye'.
While corporate-backed projects like Coke Studio and Pepsi Battle of the Bands are scheduled to appear on the distant horizon, there are also some records in the pipeline as well.
As reported earlier, Karachi's premier indie-rock music outfit, Sikandar Ka Mandar (SKM) is planning to put out new music this year. Taking to their Facebook page just last month, the band addressed their reasons for not releasing the record sooner as well as a nod to the future. Said SKM: "We've been pretty sloppy. We've been trying to release a new album for over 2 years now. Things just never seemed to work out. But today we can say with a little more confidence that the new album seems well within reach and we are really excited to share some new music with you, very soon."
In addition to new material from Mekaal Hasan and Zohaib Kazi, in the coming days and weeks ahead, we will also be hearing new albums from Asad Ahmad, Zoheb Hassan and Schaz Khan this summer.
Ahmad is no stranger to the spotlight. Having been a part of bands like Awaz and Karavan as well as the Coke Studio house band in its first few seasons, he is now embarking on a solo journey for the first time with his upcoming debut album, Rebirth. Ahmed is one of the greats and this record is therefore very welcome.
Zoheb Hassan, another industry veteran, is also making a comeback of sorts with a solo album called Signature that is arriving very soon. Schaz Khan is also expected to drop her album later this summer.
According to EMI Pakistan, the record label releasing these three records, the first release will appear in July and will be by Schaz Khan. After the video of Khan's 'Mein Udaan Hoon', Asad Ahmad's Rebirth will emerge with its first song. Titled 'Animal' it will be accompanied by a music video. Towards the end of July, EMI Pakistan will unveil Zoheb Hassan's album Signature and it will arrive with a song called 'Silsalay' which will also have its own music video.
Zeeshan Chaudhry, COO of EMI Pakistan, commented: "We, at EMI Pakistan, are very excited about the upcoming releases, not only because this is our first spell of new releases, but also because all the videos have been produced by us. At EMI Pakistan we are trying to set a new benchmark for music video production quality in the Pakistani market. Through these projects we hope to demonstrate our commitment to the music fraternity. We not only aim to help them hone their talent and skills, but we hope to encourage, nurture and develop them as well. But above all EMI Pakistan wants to provide artists a promising platform upon which they can grow."
The label has also stated that in addition to working on new releases they are working to support artists including paying them royalties and is currently in the middle of processing the royalties for July 2016-June 2017.