Singer Songwriter Schaz Khan Launches Her Single
07 July 2017
- EMI Pakistan Official Release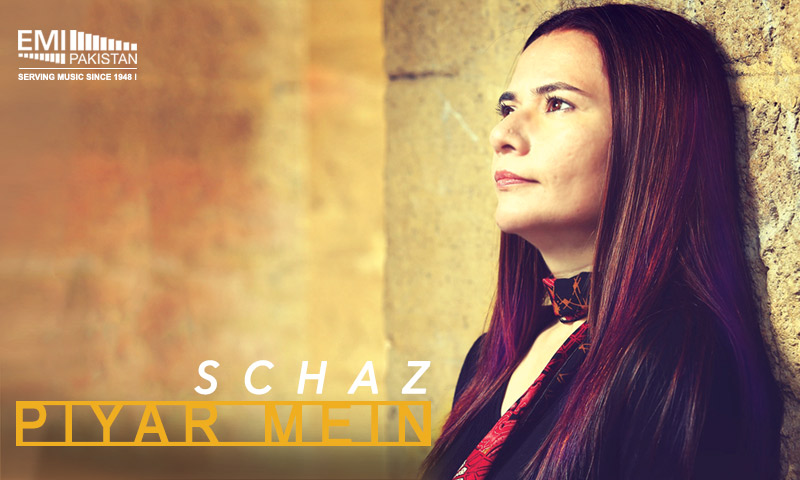 EMI Pakistan releases Schaz Khan's single "Main Udaan Hoon"
Pakistan, Karachi, July 6, 2017: The long wait for Schaz's fans has finally come to an end as her much awaited single "Main Udaan Hoon" launches today 7th July, 2017. The single is being launched under the banner of well-known record label, EMI Pakistan.
The music video of "Main Udaan Hoon" has been directed by Bilal Brohi. The song is about 'Freedom / Free Spirit' Schaz has earlier released two albums: 'Jalan' and 'Piyar Mein' as well as a number of music videos, both as an independent artist and in collaboration with other musicians.
Schaz is known for her fearless and bold choices when it comes to her music. She is part of only a handful of Pakistani female musicians who have opted to create their own path and distance themselves from the conventional and outdated way of making music.
Schaz Khan commented: "I am extremely excited for my upcoming release. I have had the best time working on this track. I am sure the audience will enjoy it as much as I enjoyed making it. The song is about 'Freedom / Free Spirit' and I am positive that the audience will connect to it"
Zeeshan Chaudhry, COO of EMI Pakistan, commented: "Schaz has been a pleasure to work with. She brings a lot to the table with her out of the box approach, we are sure that the audience will love her new music video."
Schaz whose genre is dark rock and pop, is also an extremely talented guitar player and a voice over artist. This is Schaz's first musical venture of the year and she hopes to continue doing a lot more in the coming future.