EMI Pak Is All Set To Release"The Originals" Vol.3
17 August 2017
- EMI Pakistan Official Release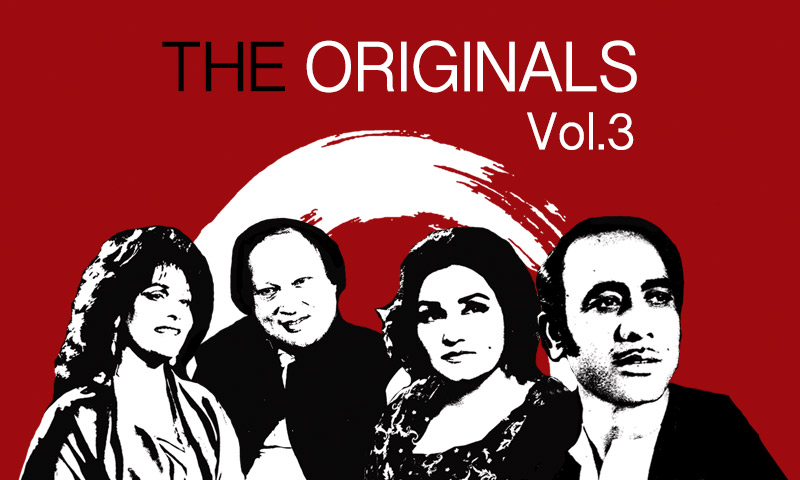 The Originals Vol.3 consists of original songs used in Coke Studio Season 9 - 10
Aug17, 2017: Pakistani music of the golden era has been largely celebrated worldwide. Even after decades the songs melodies and lyrics are unsurpassed. Songs like Aaj Jaane Ki Zid Na Karo by Farida Khanum, Taj Dar–e–Haram by the Sabri Brothers, or the cult classic Jugni by Arif Lohar have been remixed in famous musical platforms like Coke Studio.
Most of these classics that have been rearranged or reproduced are a part of a diverse musical archive owned by EMI Pakistan. EMI Pakistan has been pioneers in promoting legal content and keeping the musical legacy alive of these legends.
EMI Pakistan after releasing "The Originals" Vol.1 and Vol.2, consisting of original songs used in Coke Studio Seasons 1-8 is now set to release Vol.3 an album that will have the original songs of the renditions used in Coke Studio Season 9-10.
Speaking about the release Zeeshan Chaudhry, COO EMI Pakistan stated "I am extremely proud of the diverse musical archive EMI Pakistan owns and there is no better way to promote our music than to introduce our youth to the original songs they have been enjoying so muchthrough the Coke Studio platform. Today, it is more important than ever to give credit where it's due and EMI Pakistan has always stood by this ideology."
The idea behind the "The Originals" is to promote the original tracks and to introduce the younger audience to previous melodies and artists that they've been oblivious to for so many years.
EMI Pakistan will be releasing their Vol.3 albumon all digital platforms such as EMI Pakistan's YouTube Channel, Taazi, Patari, iTunes, Spotify, Amazon etc.