On The Rise Feat - Schaz Khan
15 September 2017
- Sunday Times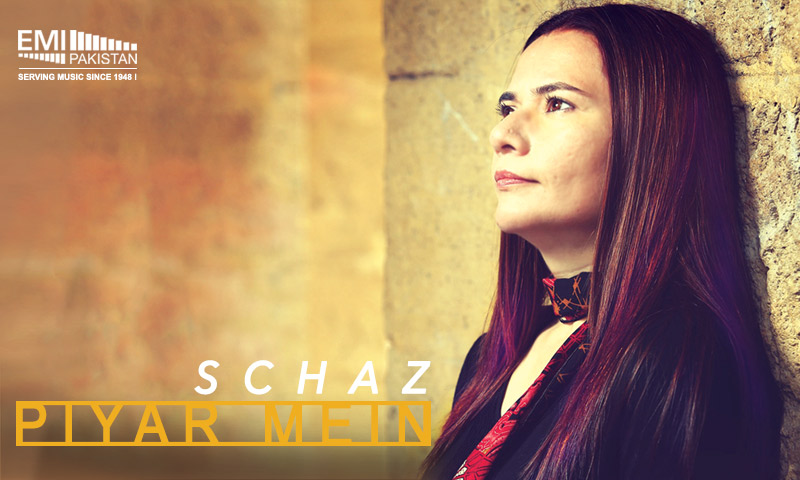 Did you always know you wanted to be a musician?
Yes, I knew I wanted to be a musician for as far back as I can remember.
What genre would your music fall under?
Well to be more precise it's a little difficult to put my music in one particular category but yes you can call it dark rock if you hear Bikhrey Ja Rahey Hain but then there is a bright side as well if you hear Mein Udaan Hoon. So my music has different moods like all of us.
How long have you been making music? Are you a trained singer?
It's been around 17 years since Jalan was released and yes since then I have not stopped. I am a self-trained musician.
Tell us a little about your debut album "Jalan" and the second one "Piyar Mein"?
Jalan was released in 2009 by Fire Records and since it was my first album, there are a lot of memories attached to it. I still remember Late Amir Zaki playing for Merey Yar in Emad's studio and I still can't believe that Zaki is no more. The Single Jalan already created a lot of waves on radio stations such as FM. So, Jalan instantly put me in the spotlight. I can't say that I didn't enjoy the attention, but then too much of everything gets you into trouble.
Piyar Mein, is the second album released under the flag of EMI Pakistan. It's easier being in the spotlight now. Due to social media anyone be famous but I want music lovers to remember Piyar Mein for the authentic music and lyrics and this should be the USP of the album – that it has original music and lyrics.
Do you face "musicians block" during the process of writing your own songs? What's your trick in moving past that?
To me, music and lyrics come very easily. I don't have to make an effort. I just make music when it comes through my heart and when it does, I just pick up my guitar and record the melody and memorize the lyrics. I think musicians block is for commercial musicians, who are mass producing music and songs and at the end of the day mass production is exhausting.
What's your favorite song that you've written? Which one do listeners seem to love the most?
I have just released two albums. To me, all my songs are dear to me. Jalan from Jalan and Teri Piyas from Piyar mein are the most requested songs and people have loved them the most.
Do you write the lyrics for your songs yourself?
Yes I do and I take a lot of pleasure in doing so.
What difficulties do Pakistani musicians face in getting their music "out there"?
These days it's very easy to be out there. 17 years ago it was difficult to be heard and to be noticed unless and until you are worth it. Thanks to the liberal policies, an item number can now take you to places. I want Pakistani music lovers to remember me for my music. And to be honest, I do find it DIFFICULT!
How much viewership is on social media or the Internet now vs. TV, radio or buying albums?
Social media has advantages and disadvantages at the same time. A lot of people can become famous regardless for of any real talent while there are countless talented people waiting for some sort of a miracle on social media. We should have music channels that promote Pakistani music. I don't believe in likes and the number of followers on social media because those can be bought. I believe in authenticity and that cannot be bought.
Is there any one person who you test drive your music on as you make it?
Yes I make my younger sister listen to all my new music and at times she even runs away from my room, haha!
Coming from Karachi, how does the city influence your music?
Karachi is a wonderful city by the sea and it will always have my heart and my music comes from my heart!
Tell us something about yourself that no one knows?
I have disappeared because I am becoming the best version of myself! I have reduced my circle of friends and got my priorities in order. It's not arrogance, it's simply called being wise.
What is a typical day for you when you are recording a song or training?
Most of the time is spent at the studio; the takes and the re-takes take a whole lot of my time and a lot of tea helps me get through them. But it's totally worth it when the results are exactly what I wanted them to be. I am very frenzied in the studio while recording.
Who are your greatest inspirations in the music industry?
Bryan Adams, U2, Chris Isaack, Celine Dion, Lana Del Rey and the list can go on. I listen to a lot of music so my inspirations are endless.
Who, in your opinion, was Pakistan's greatest musician?
Nusrat Fathe Ali Khan, the undisputed king
What would be your dream musical collaboration?
With U2, no doubt!
What's next for you?
Another album, so stay tuned!