EMI Pakistan Releases Band, Kaya's New Album
06 July 2018
- EMI Pakistan Official Press Release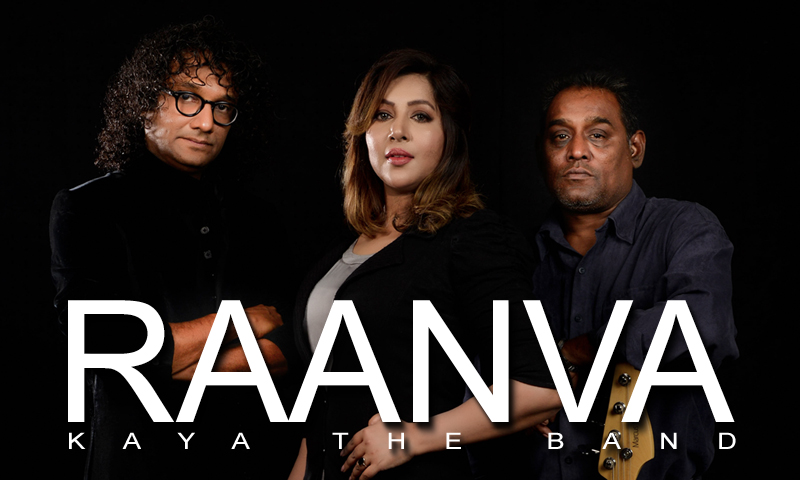 EMI Pakistan Releases Band, KAYA's New Album
PAKISTAN, Karachi, February 13, 2018: EMI Pakistan is all set to release the band KAYA's new album "Raanva" on 14th February. The band features musicians Emad Rahman, Russell Owen D'souza and Afsheen Hayat. The band has a unique sound, which is a blend of spiritual, rock, pop, ethnic and world music, drawing on the varied backgrounds of the artists who have years of diverse local and international experience in music and performance.
KAYA's members are all accomplished and brilliant artists in their own way. Emad Rahman has pursued music all his life and over the years, has created and been a part of countless projects and collaborations respectively, with the country's topmost musicians and acts. On the other hand band member Russell Owen D'souza, one of the top bassists of Pakistan, has played with some of the best musicians locally and abroad. Afsheen the band vocalist is a versatile female singer who sings in different languages and genres like Pop/Rock/Folk and Sub-Continental fusion.
The album and video have been released by EMI Pakistan. Speaking about the release Zeeshan Chaudhry, COO of EMI Pakistan, commented "We are excited to be working with the band KAYA. Their work is very distinct and out of the box. We, as an organization, love to work with artists that bring a new sound for the audience and KAYA is doing just that. The album is a blend of various sounds and we only hope that the audience enjoys it"
Emad Rehman spoke about the album and said "It's been a pleasure working with EMI Pakistan and having this album out. Raavan is an album very close to my heart and hope that it resonates with the audience as well. "
The album is an exciting blend of various sounds and captures the true essence of the artists. The album will be available for the audience to listen to on all of EMI Pakistan's platforms.